So I was very naughty last week and didn't update. I'm sure you were all on tenterhooks waiting to hear from Il Padrino, Chris. To make up for it, I'm doing a big update now. In interview form! But, of course, being a celebrity Chris is used to interviews ;D





Image courtesy of Sewell and Chris

Q: Well, Chris, it's the easter holidays and it's coming up to the summer exams. What words of advice can you offer your fans?




Q: Very wise, Chris, very wise. As an actor, do you have any special revision tactics?




Q: I see, I see. Do you stick with your books, then or...?




Q: Ah, a child of technology, eh? Well, what would you say to people who claimed to find solace in their online friends on blogging websites and such when things get a bit stressful? I believe you yourself have a 'LiveJournal'. Do you think that your online friendships are meaningful?




Q: So that's a yes?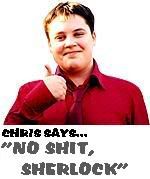 Q: Yes, well. And what about study groups? Do you think they work?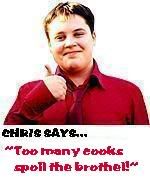 Q: Indeed. Well, Chris, any final words to offer your loyal fans?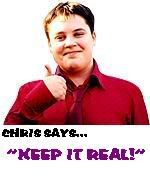 Q: Right on, Chris. Right on.

♥